You say you don't like seafood,
December 6, 2010
but I see you biting that
lip-stick covered lower lip
every day as you wait for him.

Lipstick is made from fish you know,
your boyfriend smells like one.
It's figurative, but still you smile
and say you can't smell it.

Fish get wet and so do you
when he tells you he loves you,
because that's what "I love you" means,
you suppose.

But what if one day some boy came along
and actually meant it?
Would you recognize it?
Would you?

You tell yourself you already have that boy,
one night when you have trouble walking home.
It hurts,
but it's only because he loves you.
You deserve it.


Is it?
Do you?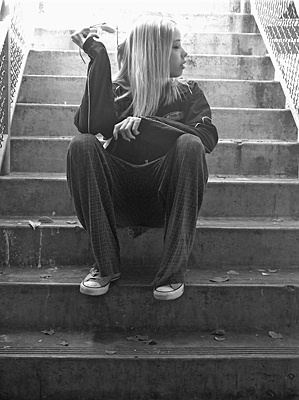 © James M, Walnut Creek, CA