Loneliness
December 1, 2010
Dark room,lifeless.
Bloodshot eyes,hopeless.
Loneliness kills the soul,
it evaporates ny sign of happiness.

If you would've appreciated me,
if you would've not killed my heart,
if only,maybe I'd be alive.
Maybe I wouldn't be feeling this way.

Loneliness kills,loneliness hurts.
-"Be not afraid of what awaits you on the other side",said the voices in my head. -"When the lights go out,&the shadows come out,you'll be safe".

Might as well forget everything.
The shadows will protect me,or so said that voice.Am I going crazy? I'm not sure anymore.Loneliness is what I feel,shall I learn to live with it.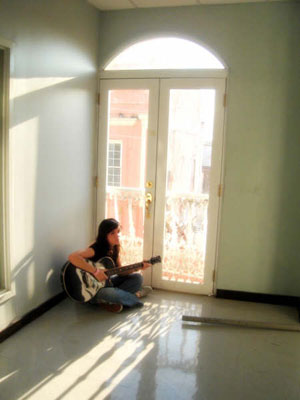 © Eveliz V., Bayamon, Puerto Rico