Not It
November 23, 2010
The 5 year old squeezes between her older siblings.
"Not it!" she cries with a grin.
They chase her into the woods,
Then they leave.

The 12 year old inches towards her friends' lunch table.
"Too full," they mutter apologetically.
They scared her off.
She leaves to sit alone.

The 21 year old fights to be heard over her friends shrieks.
'Let's leave," she shouts angrily.
They glare at her with a smirk.
Then she leaves them.

The 34 year old cries as she discovers she has lost her job.
"Midlife crisis," her husband says nonchalantly.
She scuttles to her room to sob.
Then she packs her bags to leave.

The 67 year old struggles to see her only granddaughter.
"Aren't you sweet!" her Grammie cries.
She is slowly pushed outside the hospital room.
She turns to leave.

The 98 year old grimaces as a jolt of pain washes over her.
"Almost done," she murmurs to herself.
She closes her eyes and relaxes.
Finally, she can leave.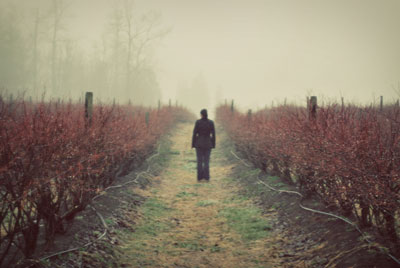 © Molly H., Lynden, WA