The Long Drive to Nowhere
November 17, 2010
Driving, driving, getting nowhere
On a crystal sun-sharp morning
Music so loud
I can't hear myself think
but there's nothing to think about anyway.

Secrets so loud
I can't let myself speak
but there's too much to talk about anyway.

You say you got better
but it looks like you're worse
You say you try harder
but it seems like you're cursed
One vice after another -
I'll be glad on the day
you learn to deal
with your own pain.

Driving, driving
and we go nowhere
Way off course
(and speeding, of course)
100 million miles an hour
in the wrong direction.

You think I'm angry
But I'm just scared
That we'll keep on going nowhere.

I'm just scared
So turn the bass up some more
So I don't have to think anymore.

While we keep on going nowhere.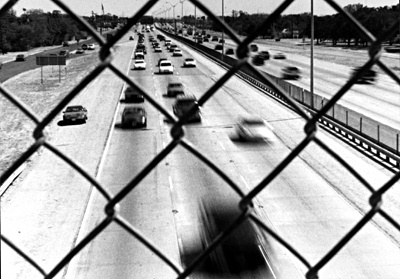 © Matt Bullock, Highland Village, TX