Tree of Hope
November 7, 2010
A tree sits on a hill.
A beautiful view.
It is enviable,
Although such a miracle is not tainted by emotions like that.
It produces the most wonderful fruit.
This tree is wonderful,
And no one wants it gone.
It does a great service.
Occasionally,
This tree is stricken by drought,
Or wildfires,
Or insects,
Or blight.
Completely natural things,
No blame on us.
But then,
Chainsaws cut.
The tree falls.
But the roots are still there,
And there is still hope.
The tree is poisoned,
But it lives on,
And there is still hope.
Bulldozers come to knock the tree down.
But protestors form a circle around it,
And there is still hope.
There always was,
And there always will be hope.
Let us solidify this hope.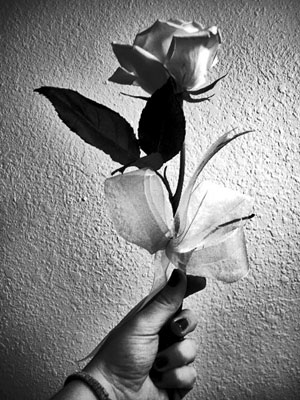 © Lauren R., Edmond, OK