I Know – Or Maybe I Don't
November 1, 2010
The grip of the eyes restraining my moves,
The fear that dissolves my chances of normality,
The entrapment, the voices that pound into my head,
I know that I'm being stalked.

The will of freedom slowly is disappearing,
The eyes I hope to see prove my sanity,
The only grasp of reality I have is fear,
I know being stalked is messing with my mind.

I desire to have your attention on me,
The voices are my friends – it must be fine,
The fear is gone; it was unreasonable,
I don't know why being stalked is bad.

Why aren't they looking anymore? I need them,
Talking to the voices makes them go away,
I want them back; why are they leaving?
I don't want to be stalked again – I NEED IT!

I pierce them with my stare,
Anywhere, everywhere – any place they go I'm there,
Standing in a tree; sneaking in a peek,
Why didn't I value the relationship when I had it?

Wait – This isn't right; this is odd,
Everything is backwards; I should be alone,
I shouldn't enjoy being stalked,
I figured out that I am now the stalker.

I'm not going to follow them,
I must retrain myself and go the other way,
They must think I'm insane – maybe I am,
I figured out being stalked made me crazy.

Never again have I followed them home,
No more wanting, or stalking, or fear,
I can get back to being my own person,
Now we are all happy alone – but not deprived.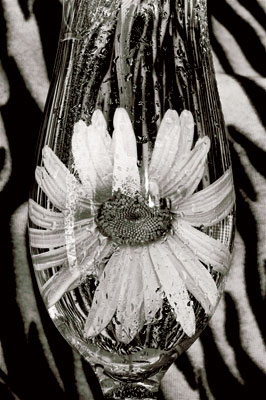 © Garrett M.