Promise To Remember
October 28, 2010
Love was ours, but somehow we lost it.
There's no way to rekindle the fire that burned.
we were a fairy tale, we just didn't get our happy ever after.
Fate took us our separate ways, so now our memories consume my days.
I hope love finds you, and treats you well.
Even if it kills me inside, I won't let you see me cry.
Remember our kisses, our laughs, our hugs.
Promise you'll always remember our love.
You'll always carry a piece of me,
Because our love, so tender, so sweet,
Left me battered, broken, with a plate, necklace, scarf and pictures to hold.
I still feel your embrace, hear you whisper, 'I love you.'
When you ask 'Have I ever told you how beautiful you are?' and kissed me lovingly on the cheek.
Your name caused butterflies, your eyes made my world stop.
I know you don't miss me, and don't care that you left me scarred.
Scars that continually reopen and make me bleed.
Heal these wounds.
Make me whole.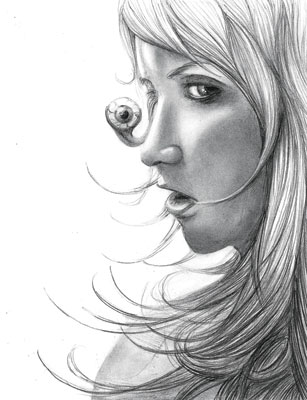 © Jessica P., Bethel Park, PA