Freedom
October 27, 2010
Circles in circles.
When do they end?
Where do they begin?
I don't know.
I wonder what it's like to fly.
You know, like a bird.
It must be great.
You can fly forever and ever
And not have to worry anymore.
Butterfly...
I like the rain.
It's quiet and makes me feel clean.
It's like it's washing away all my problems.
I like the thunder.
It's like God's talking and only I can understand Him.
I really want to dance.
In the rain.
And not have anyone yell at me.
No worries.
Nothing but the night and the rain around me.
I can be free.
Like a bird out of his cage.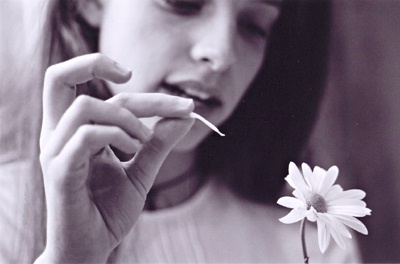 © Emily B., Houston, TX