A War of One
October 27, 2010
Deeper in the Depths Below
The siren wakes
The steam rises from the snow
She looks up upon the dreary sky.
The snow falls down with
infinite amounts of flakes.
A shadow forms,
thriving from that empty place.
A battle is drown from a forgotten dream.
A smile is formed.Red Lips
Moistened from the blood of the battle she en devoured.
She lay down,
Her body heat leaving leaving.
Melting the very snow beneath her.
The shadow of life, a glimpse of her past.
Left her eyes.
Exhaling her last breath,
A tear formed from her eye.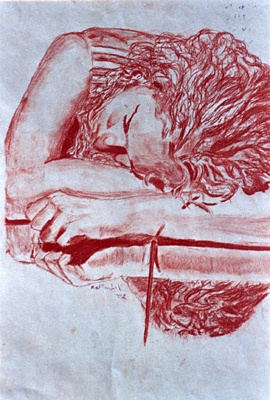 © Mark S., Kannapolis, NC