in my moms eyes
October 24, 2010
she tells me i'm beautiful.
i don't always agree.
she tells me i'm smart.
but i don't always understand.
she tells me i have talent.
but everyone else has more.
she tells me i'll be okay.
every day i fight to keep a smile.
she says we look alike.
that i have to agree with.
she says she loves me.
she prove's that everyday.
she puts a smile on her face.
but i know its fake.
she say's i'm lazy.
but i'm always busy.
she says i'm boy crazy.
i just think most guys are cute.
she says all things will pass in time.
but i don't want everything to.
because the relationship i have with my mom is the most important thing to me on this earth. i love her more than a fat kid loves cake. i would know, 'cause i love cake.
but she says i'm so skinny.
shes always there, and i woulden't have it any other way.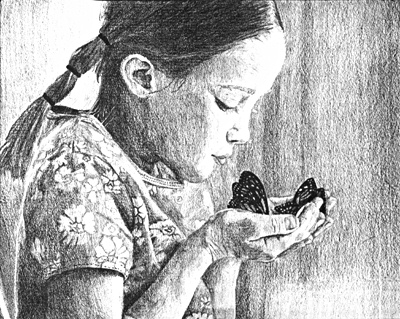 © Alina L., Holland Patent, NY