As I Walk
October 23, 2010
I always dreamed a dream, of walking on the stars.
I take a breath and let go of all my fears,
And all of my regrets,
I let go of what I 'thought' of doing,
Only to never look back,
I let go of all the grudges,
Because life is too short
And Death seeps in; to make sure that everything comes to an end.
It does, I believe,
It does all end one day,
And then when I close my eyes and
Rest in darkness.
I let out a breath then and set foot,
On that shiny, illuminated surface that brings me back to life.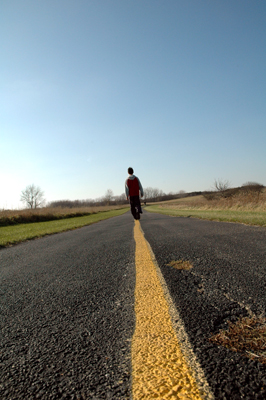 © Seita O., Palatine, IL