Tears (Of Joy)
October 27, 2010
In Your arms
I find safety and peace.
I don't want to feel anything else.
I want to stay in the warmth of Your embrace,
Feel Your Love pour into my empty heart.
I press my face into Your chest
As You hold me tight
And whisper that You won't ever let me go.
I cry to You -
Pour my heart's pain into You.
You take it all and ease my tears.
You calm my heart and all its fears.
You hold me out from You
And see my soul shining bright,
Bright like a new star.
I laugh and cry again,
Only with tears of joy on my cheeks.
I tilt my head back and laugh louder,
Happier.
You smile at me and laugh as well;
A truly joyous sound to hear.
I no longer am sad and hurt,
Angry or confused.
With You I am free
To finally be me.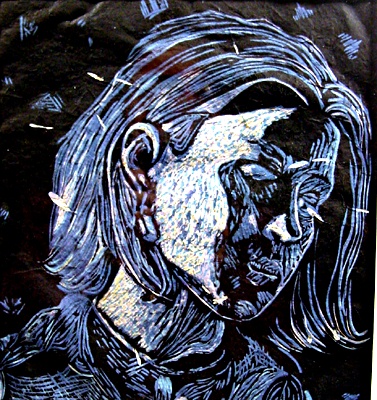 © Lauren P., Spartanburg, SC