The One Who Loves
October 17, 2010
The sun beats down,
bright, in the middle of the night.

Yet we don't feel it's warmth.

Like when you shower with the hottest water.
It feels cold,
as if you were submerged in the Arctic Ocean, paralyzed.

Yet you can't stand it.
So you release your body from the menacing grip of this liquid inferno that feels so cold.

When you painfully realize,
but only after your hand starts throbbing.

Like the,
beat of,
a heart.

The you reach for the ice,
the real ice.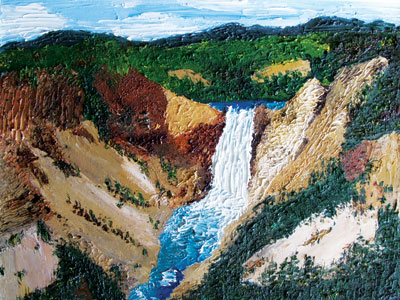 © Lindsay S., Billings, MT