Diamonds in the Twilight
October 16, 2010
As we walk along the shore we gaze at the stars
that twist like diamonds in the twilight.
The little points of light that so organizedly clutter the sky;
sending hope to all who sees them.

They tell stories that sail across the heavens:
beautiful stories that exceed most imaginations
and provide release from the world.
Yes, the stars we observe are such exquisite things,
captivating us in the most extraordinary ways.

Oh, how I wish we could live in that moment for all of eternity.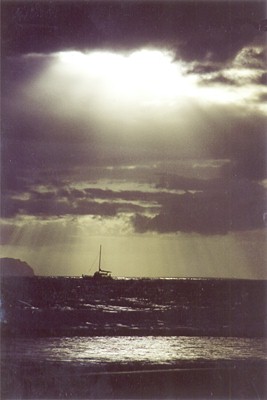 © lily H., Kekaha, HI