Life Is Short
October 10, 2010
Close your eyes dear and I will kiss you.
Don't shed a tear of fear.
It will all be over before the pain,
I can promise you this.

The pain is great but never greater,
than my love for you.
I feel it too.
I feel your pain.

The days will pass by like a never
Ending sea of time…you'll see,
I promise you this.
I will always love you.

I will always care.
Always will I be there.
A companion to you as is the pain.
We will never leave.

I promise you this.
Listen to your heart,
And you will find the way to live.
I listened to mine to understand yours.

And now I see.
Life is painful. It is unfair.
There is no escape.
Only temporary highs…

But I also see something you can't.
Life is beautiful.
There are miracles that ease
the pain…mine was finding you.

I promise you this.
Our hearts beat and break.
This is life.
But you can always count on me.

When the hurting kicks in,
Run into my arms.
Let me be your high.
Hurting yourself is only temporary dear.

I promise you this.
I am not temporary.
I'll be here as long as you are.
When you die I'll be waiting.

Don't die.
Death is selfish.
It solves nothing, accomplishes nothing.
It only hurts the people you love.
No matter what you feel,
Death will not solve it.
The pain will never leave.
In life there's pain.

I promise you this.
In death there's more.
Death is selfish.
It inflicts pain, it subsides none.

This is why I promise:
I will never die.
I will never leave.
I will always care.

I love you.
I need you.
I can't live without you.
I promise you this.

We aren't going to live forever.
But while we do live,
Let's make the best of it.
Open your eyes and I'll kiss you.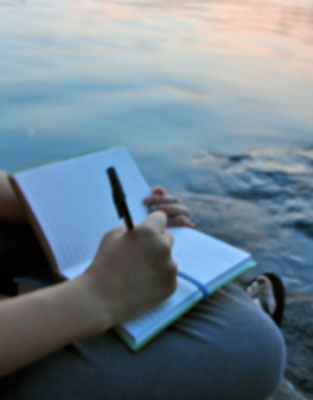 © Grace K., Port Washington, NY