Wildflowers In The Rain
October 3, 2010
Our hands brush against each other,

filling me with static,

wild in my stomach.

As the lights go out,

the stars begin to fall,

and my joy comes to a close.

The color-filled flowers in my mind begin to wilt,

and I watch as you slowly move away.

The spotlights in my eyes begin to flicker,

and the glee I had moments ago fades,

and waits for tomorrow.

Everyday comes with a new hope for the orchestra to once again conduct itself,

filling my ears with beauty.

A simple brush makes a girl go crazy,

but of course men are oblivious to our excitement.

You've got me lost in a trance.

So, my dear,

I ask that you brush once more,

and make the wild flowers bloom again.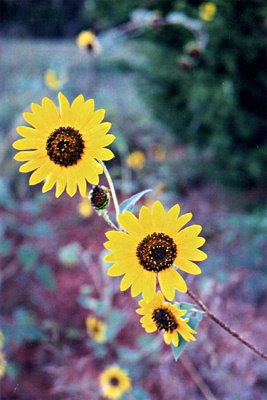 © Megan B., Luther, OK