Two-Way Street
October 5, 2010
Just to think--For one second.
Us alone, I know it wont happen.

You hug me and say, "I love you, Syd!"
I stand there and say, "I love you too, Noah!"
But too bad, these kinds of loves are so different.

Every chance you get, you hug me.
From behind, or you surprise me.
Smile and i smile back.
You laugh and it makes me laugh.

But what makes me believe, that this is a two-way street,
is that i make you smile.
i make you laugh.
and i don't even try.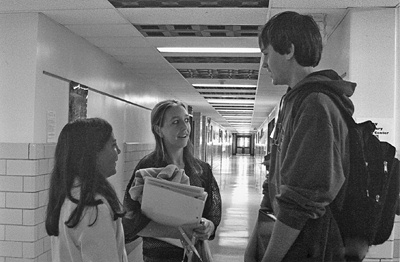 © Kathryn K., Pompton Plains, NJ