Mile Zero
September 28, 2010
Telephone wires stretch
To the infinite
Settling on that horizon
Around the bend
And over the hill
But still always so far away.

I, the traveler
Ride these roads forever
Passing by signs that
Never lead me right
They only detour and distract
And they have no sign
For where I am going.

I'd ride all the roads and highways
To end up in the place
Where they ran out of guardrails and concrete
The place where all the roads combine
And end
Because they ran out of places to go
They call that place 'Mile Zero'.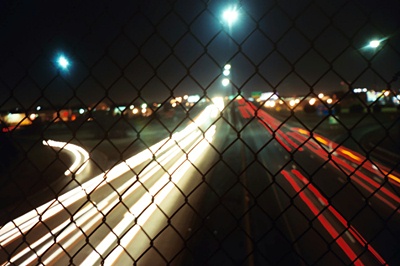 © Jordan L., Wichita, KS