Nobody's Perfect
September 14, 2010
You are not as perfect as I am.
Your skin isn't as flawless as mine.
Your hair isn't as cooperative as mine.
Your laugh isn't as likable as mine.
Your smile isn't as straight as mine.
Your teeth aren't as white as mine.
Your stomach isn't as small as mine.
Your thighs aren't as slim as mine.
Your grades aren't as great as mine.
Your athletic ability isn't as superb as mine.
Your friends aren't as trustworthy as mine.
Your life isn't as good as mine.
You are not as perfect as I am.
I get random pimples almost everyday.
My hair is always tangled.
My laugh is kind of funky.
My smile appears lop-sided
My teeth are small and a light yellow.
My stomach is a little bulge.
My thighs are muscular but big.
My grades aren't the greatest.
My athletic ability isn't Olympic material.
My friends are nowhere near trustworthy.
Sure, my life isn't the greatest at times.
But that's how life if, and I love mine.
It's perfect.
And yet, nobody is perfect.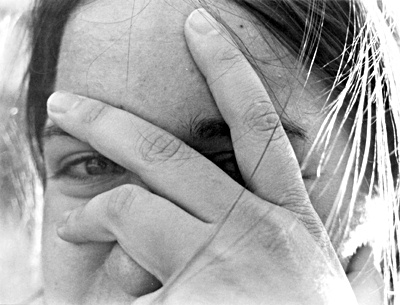 © Claire E., Bethesda, MD