Hugs, Kisses, and Hightops
September 5, 2010
All the silly little notes
That always gave me dreamy hopes
Taped up on my bedroom wall
Yup. Sure did. I kept them all.

The smiles you gaves
The words. The waves.
Rainbow colored paper cranes.

We let them go
Fly in the wind
On strings of dreams
Of all our friends

Folded up a thousand times
Making up our songs and rymes
Walking through the story books
Holding hands and shiney looks

White lined paper and jet black ink
Gives us time to write and think
Doodle hearts and silly things
Why do kittys have sharp fangs?

What brought us together
All those things
Matching shoes and paper cranes.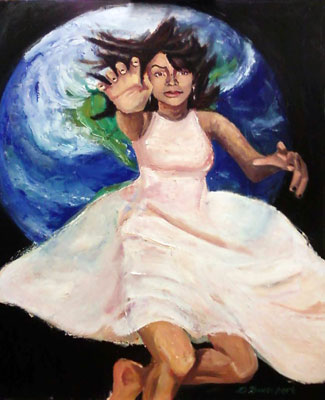 © Dominique D., Ozone Park, NY