The Wrong Path
September 4, 2010
I sit in my room and I wait for you to realize what you've done,
That you've burned bridges
That you have chosen the
Wrong Path.

I sit outside under a tree and breathe in the fresh air and wait...
For a change-
An epiphany.

I sit and think- If there is a God and you believe, why would He let you be this way?
Hateful, ungrateful, mistrusting.

Why on this green earth would you turn away from me?
Your friend, your sister, your pal.

If I could change one thing it'd be myself.
Maybe I misled you, did wrongly, advised wrongly.

If I died right now, today, I'd be leaving you forever, for always, for eternity.

Maybe that'd be good for you?
When I leave for college for an education, for smarts, for a break.

I sit here, staring into a mirror and I think- I've screwed up, I've done wrong,
I've led you down the
Wrong Path.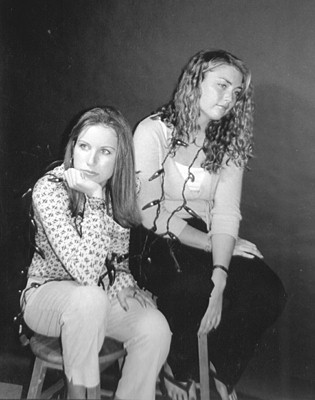 © Hadley B., Marblehead, MA