Romantic
September 3, 2010
Beautiful,

Beyond comparison.
The way sky etches

On our earth.
As if it is a canvas.

Stretched. And stretched.
Each new day, each new paint,
Clearer, concise, colorful.

All covered
By plaster and plastic.
Metal and madness.

Is it considered…
Ridiculous to see the world

In such a different way
Then how a screen flashes it to us?
Is nothing anymore as it once was?
Have green pastures become a breeding ground,
For strip malls?
Have pollution, corruption, and consumption
Turned the leaf colors in fall
To gray?
Is there no beauty to be seen,
In such a sick world?
We have become like the metal,
We mass-produce.
My ideas may be shunned,

Because maybe,

I am seen as a romantic.
In my eyes. a fresh layer of flakes

White and pure,
Cold and quiet

Is more then just the ritual of winter.
Perhaps if the snow was seen,
Before the trampling of dirt, and dog p***
Perhaps

If our hopes were seen
As more then a collection


Of sleek cars
Or barrels of beer,


Or the smell of money.
Perhaps if the dull

Of our lives


Could become just simple enough
To be beautiful.
We could all become


Romantic.
We could see behind the plaster
We could notice the world.
We could see past the ritual

Of the winter
And it could become snow.
Sweet snow.

Soft, and white.
And the fall could become red, luscious, and silky
And we could become like artists.

Sketching the sky on a palette,
Color by color
As if it were truly beautiful all along.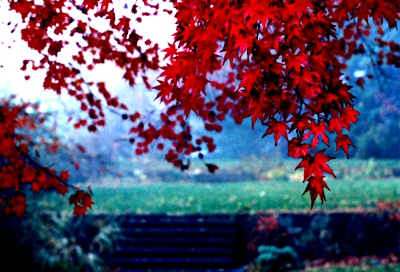 © Susan R., Iselin, NJ