Rocking Out
August 28, 2010
Those annoying little plugs make my ears hurt,
But I don't care.
People look at me like I'm psycho when I rock my head from side to side and lip-sing the words that they can't hear,
But I don't care.
I probably bug the crap out of people when I tap my pencil, feet, or fingers,
But I don't care.
I'm the girl you see
Sitting outside
On a park bench
Or on my front porch
Doing my homework with my iPod on
Or dancing to music that you can't hear.
People stare
But I know that they do the same thing, sometimes
Nobody can resist the urge to rock out.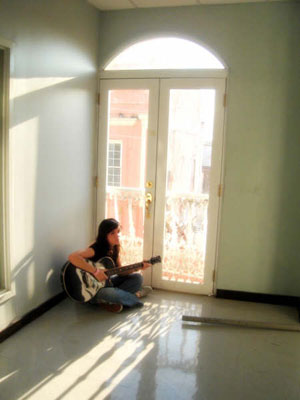 © Eveliz V., Bayamon, Puerto Rico