You Are
August 31, 2010
She said, 'this life is terrible and such a waste.'
Look at me, we are there, but we are far too late.

I hope you find what you are looking for, even though it's already gone,
I hope that you let go of all your fears tonight and move along.

It is behind the trees, in the depth of water,
That I find peace, and life gets shorter.

It is in this moment, that I want to die,
In this second, I want to live this life.

It is difficult, she says, but I know for true,
That no peace and no death can stop me from being next to you.

Life may be terrible and a total waste,
We may be there, we may be late.

But in me I know for sure as I let go of all my fears,
That I feel at peace behind the trees and in the depth of water,
And even though I want to die, I still live, as life gets shorter.

Because you are like a memory lost,
Like a toy that is broken,
Like a night with no stars,
Like a love without a token.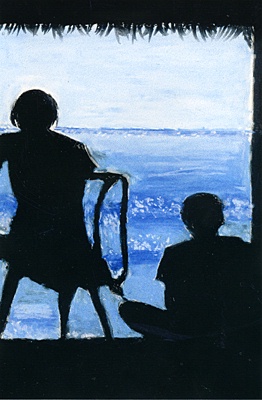 © Julia S., Haddon Heights , NJ