there is there isn't
August 27, 2010
i smear cigarettes into the road's skin
with bare feet. walking towards
looming gray; about to drop and
smash my skull.

there is nothing.

shadows bleed and
dance together, warping
as the sun droops
like an overripe plum.

there is nothing.

leaves murmur on the sidewalk:
i want to drop and dry and
shrivel so i can understand
their language.

nothing.

the mirror is screaming
under my wadded fists
"YOU WILL NEVER BE ENOUGH"
and the words smear beneath my
eyes and across my forehead.
stain.

there is nothing
but you.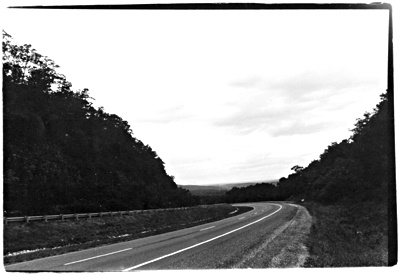 © Courtney R., Great Falls, VA