Blank Page
August 22, 2010
Where do I begin?
How do I end?
Writing words down,
Trying to make sense of most things.
Is it just to fill up this empty space?
No.
I wanna get somewhere.
My writing isn't just words thrown at a page.
They're my strength.
From where I derive the power to
Forgive, to remember, and to keep
Moving forward.
This once blank page is my heaven.
And my words are the stars.
I'm creating my own word and paving the path
That will take me where I want to go.
So, where do I begin?
I start on a blank page.
Where do I end?
Simple, I don't.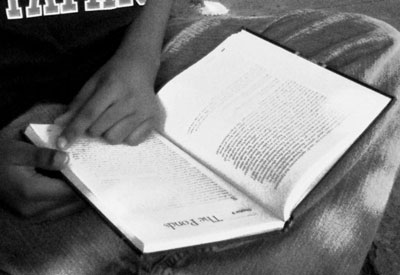 © Allan L., Plano, TX