Betrayal is the Worst
August 2, 2010
your words sink
into my newly-tainted mind
my hands start to shake
how could i have been so blind?
my thoughts have become
warped and frayed
my eyes start to sting
our connection loosely fades
you beg for forgiveness
pathetically scraping your knees
willing me to understand
but what about me?
a painful picture blossoms in my chest
my heart aches
i refuse to listen anymore
a single tear escapes
his words were all lies
the secret kept him bound
if your heart breaks,
does it make a sound?
your knife twists in my heart
betrayal is the worst
end your feeble apologies
but always remember, he loved me first.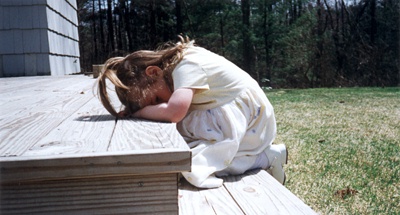 © Katherine B., Hingham, MA