Nothing Lasts Forever, Especially Love
August 9, 2010
Nothing lasts forever.

Storms, dreams, life, happiness, and especially Love.

The sun breaks up the clouds of a storm and the rain disappears.
Dreams are stopped by the flutter of your eyelashes.
Life is ended by the snap of His fingers.
Happiness is broken by sorrow.
And Love is crushed by everything else.

You can never trust the person with the word Love
dancing on their lips,
and you cannot trust the feeling
your heart gets
when they are near.
The end sneaks up on you.
Watching and waiting for you to turn your back
and become vulnerable.
When you fall,
it catches you,
only to squeeze that feeling out of your heart.
This torture will end,
as does everything else.
The one thing
I have found to stick around
is Pain.
It comes as an after-thought
to everything.
with every light,
there is a shadow.
with every hello,
there is a goodbye.
With every Brightside,
there is a Darkside.
My Darkside is powerful
and growing.
The light slowly leaving my world.
But,
as I remember,
nothing lasts forever.
The darkness will stop spreading,
but then what will happen?
Will something appear, and
Last forever?
So many questions
Left unanswered.
This thought will fly away,
far away from my mind.
Because
Nothing
lasts forever.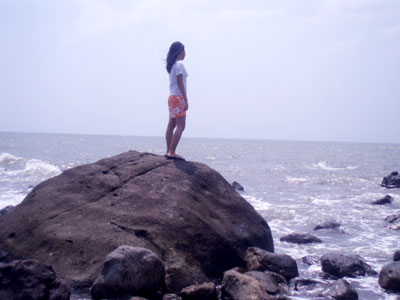 © Grace L., Bacolod City, Philippines