Chalk Houses
MAG
August 3, 2010
She'd spent all afternoon
hunched over that ugly asphalt,
her face scrunched
in five-year-old concentration;

She had filled in the pastel pink sofa
so forcefully that not one bit of gray
peeked through,
and a ring of powder

encircled it like a pale halo.
There was a purple loft
Furnished only with plump pillows –
for jumping on, of course,

and she hummed to herself
as she sketched
the tea party room,
with a blue floor

and three-tier trays
upon powdery yellow tablecloths;
Her skirt had smudged
the flower garden –

now it was a streak of spring green
and a jovial shade of orange,
smeared over the bumpy surface
of the concrete.

Mom called and the house was abandoned,
while the smell of rain hung thick in the air;
Soon it pattered over the landscape
and the chalk house trickled

down the street drain,
leaving the driveway dappled
in dusty fans,
And the world resumed gray.

She was similar to the artists in the city,
those who etched masterpieces on the worn sidewalks
as the public jostled by obliviously,
hectic, busy, and

preoccupied,
not noticing but questioning –
Why waste time creating the impermanent?
Unlike her they don't know how the joy is in the creation,

how after such fleeting fulfillment,
one moves on.
When the rain stopped
She skipped back outdoors

with a box of chalk in one hand;
she saw the clean slate before her and sat
cross-legged on the concrete …
eager to invent something new.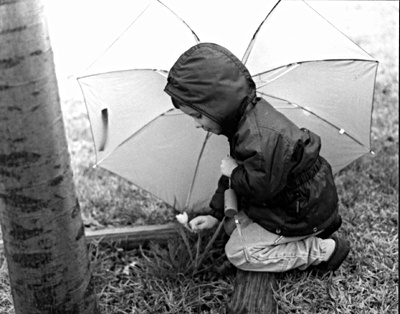 © Amanda M., Highland Village, TX