Defeated
August 4, 2010
I trip, I fall,
I blame my shoe,
the lace is undone,
but what's really new?
My knee is bleeding,
It run down my leg,
The world is still turning so i can't be dead.

I stub my toe,
I reach down in protest.
The nerves are throbbing.
My friends tell me to go,
To go to the office,
But the sun is still shining so I can't be dead.

I do a cartwheel,
it fractures my arm.
I get a cast, there's still no harm.
I walk home from school,
I hear some breaks screech.
I look, I scream,
But it's already too late.

"The driver was drunk" I hear a cop say.
All in all it's not my best day.
So as I lay here,
In the middle of the street,
My parents are weeping, down by my feet.

I close my eyes, give in to defeat.
Because I know when I've been beat.
But I still want to fight!
So I say "I'm sorry," with all my might.
Nobody hears me, they're crying too hard.
I can almost hear them, but they're much too far.
So I close my eyes,
Lay down to sleep,
I won't wake up.
This is defeat.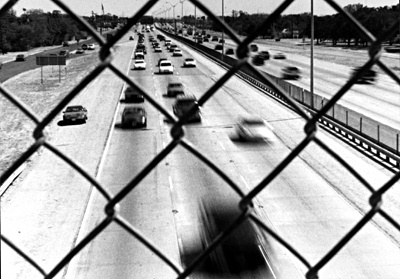 © Matt B., Highland Village, TX