True tears of a tiger
July 28, 2010
Boom, crash, then fire
was all I saw
before I saw a life flash
before my eyes.
I couldn't believe
he was gone.
Forever and for always!
My greatest fear
in front of my eyes.
I am alone now
always forgotten,
never remembered.
My final thoughts
before I die,
will my family
and friends cry.
For they own
my True tears of a tiger.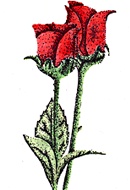 © Sarah M., Phoenix, AZ