Mr. Inspiration and I
July 27, 2010
He came to my window the other night.
Unexpected, as usual.
He smiled to me and held out his hand
"Hey, let's skip this place."
Intriguing, mysterious, alluring.
I know it'll be for one good night.
He'll have me home just in time;
right before that orange rolls across the grass
and tosses itself into the sky.
I take his hand and we fly.
"How's this?" He asks when we land.
I shrug.
He snaps he fingers.
"This?" He smiles.
"Eh."
Snap again.
I scan the area.
A small town-
a school, local library, a creek.
"Perfect," I think.
He smiles as he reads my mind.
And he sketches- right before my eyes.
He traces faces
Joyful, despairing, hopeful.
He drops his utensils and looks to me.
He turns back to the art
and breathes life.
Personalities, relationships, feelings.
"What do you think?" He gazes at the art.
The art that is alive.
"All in day's work." I wink.
"Shall I..."
"Continue? No. I think we're settled for now."
"So long! For now?"
"For now." I smile.
I close my laptop and turn out my light.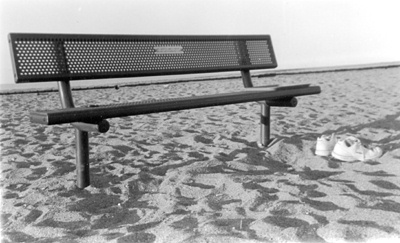 © Jenna H., Marblehead, MA