Mirror
July 24, 2010
'and i remember the truth
long novembers with you'
and as i hate the reflection,the eyes never blink
the harder they think, the sparkle dwindles and shrinks,
how do they take color or how they take lie
if they flash lighter as she starts to cry
widen, betrayed, if they'd smile again
how they'd react to a laugh, respond to a friend
they move down, red rimmed, to the shape of her lips
scarred by skin they touched, turned down by how they miss
they look back up, the image blurs, mind ablaze
that they can't meet their image, can't stare down its own gaze.
turning around and walking away would only leave me empty.
so i punch her, feel the glass rip my skin,
let the anger sweep over, as powerful as lust for a sin.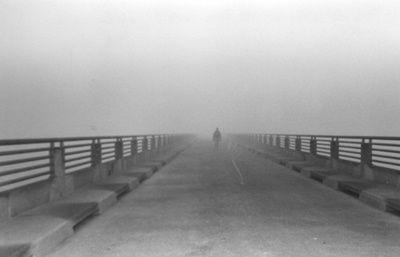 © Becky G., Westerville, OH