Virginia
July 12, 2010
Don't ever think these rolling hills will leave me behind-
I'll always find my way back to you.
Telephone poles stretch wires across carpets of farmland
singed from the flaming horizon;
I know they lead me back.
Lakes reflect blue skies
that carry freshly-stuffed clouds.
Double yellow highway lines prevent me from driving on the other side
but point to home.

Let the wind blow my hair away,
but not my mind,
set on moving ahead
and seeing your face again.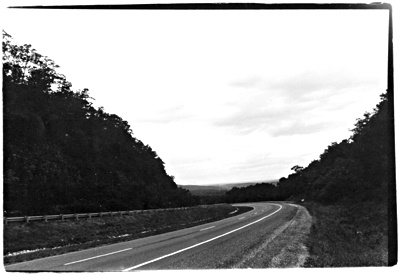 © Courtney R., Great Falls, VA