Duct Tape
June 29, 2010
The walls are made of paper, ready to cave in.
The dirt is made of ink and it's bleeding into my shoes.
I hold my eyes open and pray it stays real.
Pray that the rain won't wash my world away.
The clouds are only cotton and the floors only cardboard.
Don't melt, don't drown my world away.
Don't tear, don't rip my shelter.
Don't burn it with your flames of fury.
Don't melt the glue I applied so quickly.
Don't wash away the hand-painted smiles.
Don't cut down the string, holding up my walls.
Please just let it be.
It's secured just so haphazardly.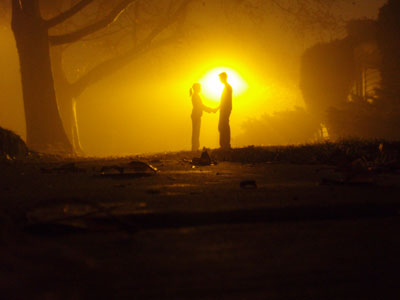 © Tanner H., Kaysville, UT