Glory Fades
June 16, 2010
As i walk through
a town, that used to be
all i knew, i realize.

At the field, down the street
from my house,
I spent most of my time there.

The Pizza place,
across the street from my house
I spent everyday after school
in fifth grade there.

In-town.
That Pharmacy across the
street from the Diner
down the road from the Library.
Where I walked with my friends,
wasting time.

The school
that i cried for
when i graduated on to
Middle School
where i spent six years
of my life.


This town that I know so well,
that I held on to so tight,
then just let go with both hands.

I moved on, leaving everyone
and everything i knew
behind.

This place had so much
glory
when i grew up here

Now in the dead of winter
I realized as I walk through
this town

The glory is once held so dear,
Has faded.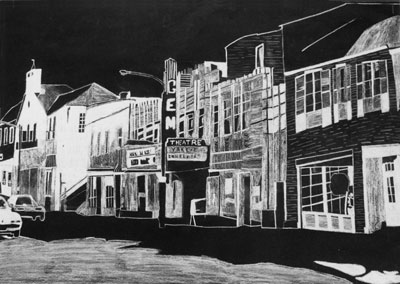 © Chelsea P., Kannapolis, NC