Don't Let Go
June 23, 2010
We may have cracked and broken.
Some of our love even stolen by those selfish, and impure;
By those who cannot fathom the idea of our journey endured.
Many mistakes made, many hardships fought through;
And I am still too weak in myself, to let go of you. I was doing my part, duty, if you must.
But this relationship of two requires passionate care and trust from both of us.
Where is he? Has he broken his oath?
This heart, once ours, is nearly torn to the tip!
Our love, so strong before, now a sinking ship!
Wait! I hear a song, his voice…can it be!?
So beautiful this melody which sings to me; his whisper reaches my ears;
I came back, my love, here to stay. Trust me,
Don't let go, we'll be together forever and always.
Even this heart almost at its end, thought difficult, confusing, still possible to mend.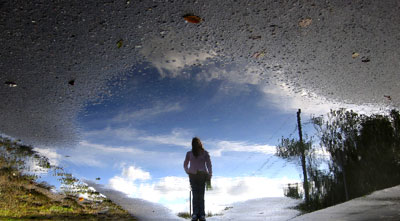 © Daniel H., Oak Bluffs, MA