Hey, You!
May 24, 2010
Hey, you! Yeah, you!
You with the book and the plaid shirt and the shielded eyes.
Hey, you! I wanna talk to you.

What's the matter with you?
I see you smile to yourself
I see your rabbit nose twitch
But I'm not hearing any words coming out of that
hesitant pink
unsure blink
mouth-
This is a problem.

Hey, you! Yeah, you!
You with the calculator brain begging for a challenge.
Well, I'm right here, nerdmeister.
I'm ready.

I'm an English essay banged out at 2 A.M.
I'm the song that makes you cry,
The poem that makes you laugh
I'm the alphabet that pulls your thesis together.

I could be numbers,
I could be angles,
I could be calculated velocities of falling stars.
But then what would you be?

Hey, you! Yeah, you!
Do you know you're worth loving?
Can you add it all up?
I'm greater than X and lesser than Y
Am I worth loving, too?

Hey, you! Yeah, you!
Guess what? (That's right, I know something you don't.)
Guess what, nerdmeister?
I like you.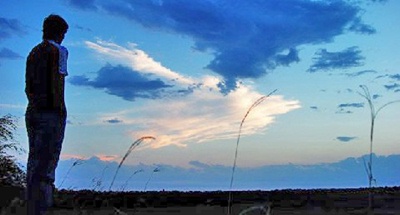 © Stefanie K., Katy, TX