Dive into the Darkness
February 27, 2010
Jumping. Leaping.
My feet dance wildly
Across sea stained rocks.
Higher. Faster.
The wind blows through my hair
Guiding me towards the top.
Crashing. Spraying.
Below me waves beat a rhythmic
Tune against the shore.
Bending. Twisting.
I reach the edge and look over into
The deep gray waters.
Arcing. Falling.
I jump from the cliff and
Dive into the darkness.
Soaring. Flying.
I sigh and close my eyes.
I
Am
Free.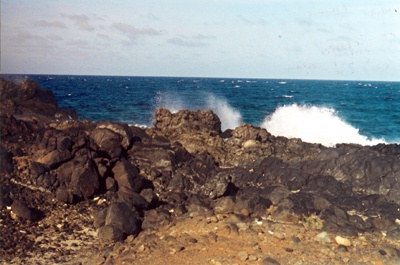 © Matt A., Smithfield, RI