Looking Back
May 19, 2010
All my life I've been made fun of
All this time I'd sit back and take it instead of run.
Look at me now and say what you see
Someone, something, that isn't the real me.
I've let them wither away my self esteam
My self confidence I've let them take away from me.
Why, might you ask, would I let this happen?
Fear is a factor, but only a fraction.
My voice was burried, somewhere I couldn't see
My sight was gone, as all that was left were my ears to be.
I heard every whisper, I took in every sound
I never let it pass me, no matter how soft, nor loud.
I grew to be spiteful, angry as well
I grew to think of my life as a living hell...
As days went pass, trudging through
Happy times were scarse, as there were few.
But now I lie, looking back
I see all of the strength that I still lack.
Though I appear as though nothng is hurt
I lie to your face, and say that the pain they caused never made me feel like dirt.
Yet you ponder, and wonder why I am this way
However I can't help but to think these words, but never say...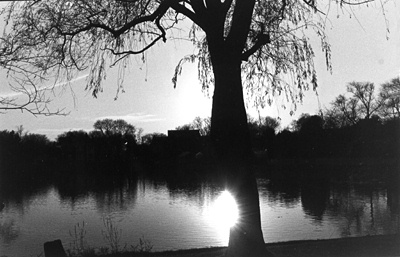 © Chuck K., Marblehead, MA