To Forgive & Not Forget
May 12, 2010
You stand there hoping I would forgive you.
Hoping your words would remove the red stains.
I see your mouth talking, but my brain's not comprehending.
What is she saying, I'm yelling, as if someone could hear me?
I see your tears fall down your face as you read what you've done to me, how you wronged me, like it comes from the book of sins in heaven.
What am I to say?
I mess with my sleeve of my white shirt to avoid your gaze.
I wish I could erase what has happened, but I can't let go of those memories.
I was a lone wolf for so long because of you.
Every time you'd laughed, my heart bent, broke, and burped out little pieces of me.
How could I, your ex-bff, forgive you?
The scent of salt is stagnant in the air now because of the clear sea we created.
Maybe I could forgive you like Jesus forgave Judas.
I FORGIVE YOU.
I know we can never be what we were but
it's better to forgive and not forget.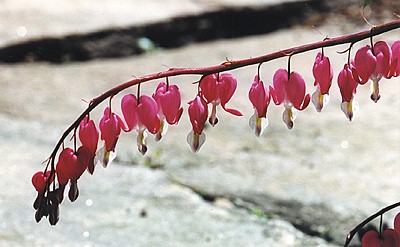 © April P., Newark, DE