Messed Up
April 29, 2010
You feel it deep inside of you,
hatred and darkness.
You feel it coming faster and fast in your veins.
You can't help it but to scream to others.
But why But When did you become this person.
People ask you why are you so messed up?
But all you can say is that you are invisible
and that people are crazy.
When you say go talk to someone else
and to be mean to everyone around you.
How do you get Friends that way? Think about it.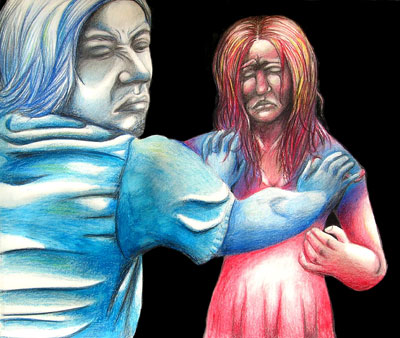 © Jessica P., Bethel Park, PA