Slashing Through Life's Book
May 5, 2010
Life's a blank book.
Pen in hand, making my way through the pages.
Blotted and ink stained hands, I write the story.
Makes no sense, incomplete and jumbled
No proper beginning, so much for fairy tales
My ogres live inside me
As they crawl and growl, I fight them back with my sword
Bloody and independent , I don't need a knight.
I am no damsel in distress.
Take up the sword and fight alongside me.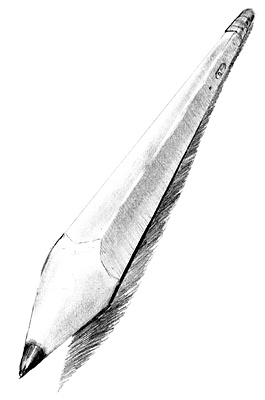 © James H., Philadelphia, PA