when it's early
MAG
May 2, 2010
when it's early
and the shades buzz like a thousand feisty hornets in a jar
I forget about you.

but when I squirm beneath sun-warmed sheets,
a lioness in the grass yawning sleep from golden eyes
I remember.

later on
while it's still early
and the toast falls butter-side down
the dog snaps it up, mouth like a bear trap,
and I forget about you.

but when I peel wrinkled clothes from my skin,
trace all the places that your lips have been
I remember.

when it's late
and I'm driving with the windows down,
the bass groping at my legs, my back, my heart
like a cracked CD skips restarts skips again
and I forget about you.

when it's later still
and the house is an office after hours,
the clock and I talk about how long a minute feels
when you're alone
and don't want to be.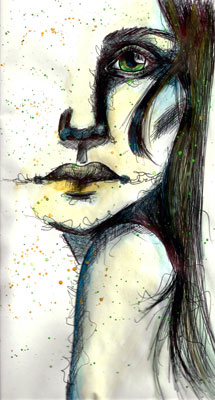 © Kelly B., Wichita, KS