Why?....
May 5, 2010
What happened to simplicity?
What is this love the world speaks of?
Redefine it for me!
As all im seeing is its bitter cry,
and my empty hand
that pushes you away,
but wants you to stay.
But this love the world speaks of,
where is it?
Is it that magnetic magic that pushes you apart?
Is it this feeling of loss.
A concentraited hate?
When did always loving someone,
become this way?
When did it give the person a right to make your heart bleed.
You said you would love me through thick and thin.
That is what you said.
And now im left with a thick wall,
through times i know i lost control.
I needed your guiding hand.
Maybe its for the better we go diffrent ways.
But its wrong to leave a child questioning WHY their whole life.
Why?
Why do you so obviously regret your past?
Why do you leave me feeling as a regret?
Why do you make me feel as u wish i were them?
How can you say such things,
and tell me you love me.
Love.
Im loosing that feeling,
with you.
Or am i possibly feeling it too much.
Why is it so hard for you to show compassion,
to your own blood?
Why do you leave me questioning a subject every day,
that should never really be questioned from the heart.
Why do you laugh when i talk of the pain you caused me.
Why have i never heard a word of regret or a simple sorry,
Why has it always been me that has done all the wrong
WHy
Why does it not affect you.
Why
and how long will you leave me pondering....
why.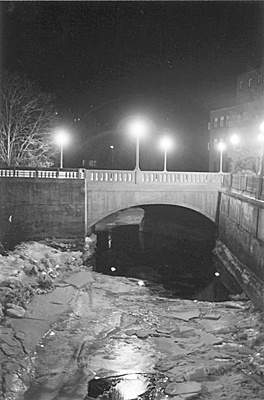 © Peter G., Glenburn, ME