Liberated by Mortality.
April 13, 2010
Her eyes shimmer in the abyss of destruction,
contradicting every expectation of the enemy.
Raging vapors dictate his movements,
breaking her body, but strengthening her resilience.

A fleeting cry escapes her lungs,
heard only by the somber moon illuminating this monstrosity.
Her frail bones surrender to his strong hands.
Five is a fragile sound.

This vile man stands victorious,
though he does not deserve to be called father.
A heap of flesh lays motionless at his feet,
once full of life and considerable promise.

Baby girl, can't cry.
Four foot coffin, forever forgotten.
He moves on, remorseless, happy to waste away.
Without resolve, without justice, the moon rises engulfing the lost.
The catacombs of cruel reality plague the innocent and reward the corrupt.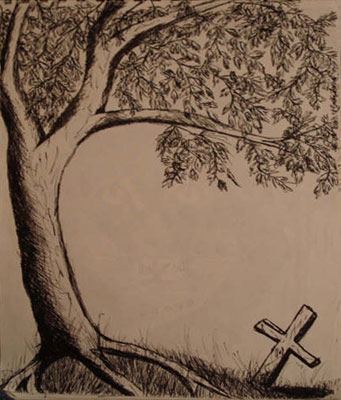 © Courtney K., Bethel Park, PA