Defeat
April 8, 2010
Her lethal red eyes stared
Me down from afar.
Her wild, ambushing red
Hair seemed to attack
Me from all angles.
There was no use in hiding,
She would find me.
There was no use in running,
She would catch me.
I had to stay and fight this
Independent woman
Like a man.
I didn't defeat her,
And that is why I'm
Writing this from
My deathbed.
Wish me luck and remember:
A woman cannot be defeated.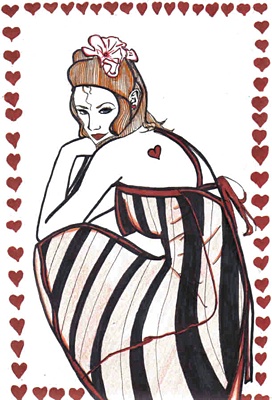 © Sara D., Aiken, SC