Glancing Mindlessly
March 30, 2010
I really like how tall you are.
and how you glance mindlessly at me.
We pass eachother in the hall.
I looking for you
you barely noticing me.
I love that your name is your name,
and that I don't know much about you
Sometimes knowing things
can ruin everything.
I can lie and say no one,
while you always cross my mind.
I push you away.
I mean, I don't know you
I don't know anything about you
but sometimes knowing people
takes away everything you thought.
Maybe I will tell
just because of that air of mystery
yet we will most likely never meet.
you will never look for me in the hall
and I will never glance mindlessly at you.
because I am who I am
and you are who you are
and things never work out quite the way you wish.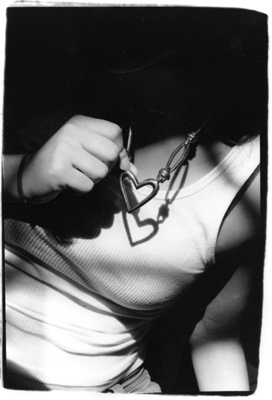 © Julia R., Bethesda, MD