the center of everything
March 7, 2010
as we know it
could be the middle
or the surface of a sphere.
It can be our hearts,
that warm like cherry-cola
on a hot summers day. or
maybe a great political figure with moderate views.
Perhaps it's your grandmother's hand, caring, and contiguous
beautiful beyond comparision.
To you,
it could be a line on a football field or page one-hundred and sixty-three in your favourite book.
When you believe the magic comes alive.
Where does your center lie?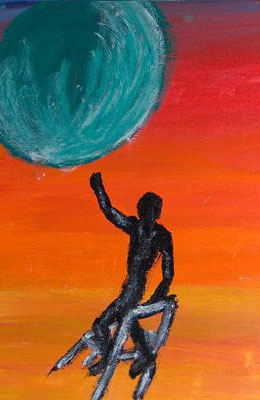 © Maegan F., Harrisburg, NC