A Fall Christmas
March 23, 2010
If it takes me 3 hours to rake the lawn by myself and it takes Joey 2 hours how long does it take us together while having a ninja fight with the rakes?
Answer: As long as it takes a drop of water from the minister's hand to grace a forehead and as short as it takes a star that died 86 point bajillion lives ago to gasp its last light toward the glancing eye

If I was raised to be perfect but I'm not and Joey ran wild with his mother just a memory of a scar of a burn from long ago who is the adult here?
Answer: He is my savior on the days I think too much and all goes wrong and I start to blink too much and he's the one that I thought would be worth saving but now I'm gone and a laughing girl is in my place

If home is hell and family is a choice and smiles are swell but so is a drunken voice and Christmas comes but the baubles are broken then where is the laughter the light and the love?
Answer: All summed up in one fall Christmas when Joey got his skateboard and I got my wings, one fall Christmas when I chased him with a rake and my world was bright leaves flying in my face, and I knew I was young for only a moment but a moment was enough for a star that died

86 point bajillion lives ago and so

a moment

is enough

for me.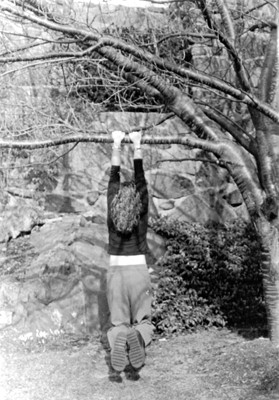 © Stephanie F., Marblehead, MA